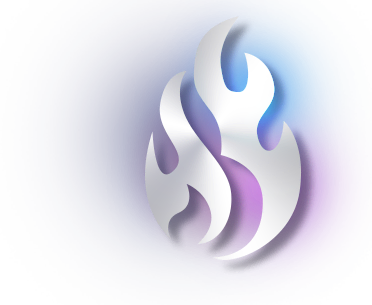 Raid Calendar feature
The raid calendar is our long awaited feature that finally allows customers to have certainty with the time of their Raid boost. This feature will always be available for the most recent raid of the game. We understood how many customers wanted to know before purchasing about the time of their run, as they were not sure about their availability to match with their assigned booster's. Due to this, we decided to create a platform where boosters can post their runs at a specific time (plus timezone) of the day. The runs can be posted up to 14 days in advance. You will ALWAYS know when your run will take place BEFORE you order! Customization was also our biggest priority in creating this feature.
Runs bought "the old way"
We don't want customers to feel forced to buy a run at a specific time that a guild has chosen by themselves. If you can't find a run you like on the calendar, you can order one "THE OLD WAY" – Buy the service and we coordinate everything on Skype! We have ran the PvE business with this method just fine, so we do not want to scrap it off. We simply wanted to give more certainty as many of our boosters regularly raid at the same time, every week, or every day! In fact, we gave access to the Calendar platform to a group of guilds we trust the most, but we have far more contacts who also complete raid boosts in their free time. These raid groups are always happy to arrange a run if a customer buys a service without a specific time. If you buy a run the old way, we will let you know on Skype about when the run can take place and we will coordinate everything whilst you are in touch with the raid leader himself, if the service is completed through the Selfplay method.
Customization
Customization goes as far as boosters can imagine their runs to be! Boosters can post a run in every REGION – FACTION – HEROIC / MYTHIC difficulty – PERSONAL LOOT – VIP RUN. In case of Master Loot runs, boosters can decide to open a spot only for a specific class / gear type (example: spot not open for Plate users, as the guild already has a Warrior customer booked for that raid). The guild can also choose to offer priority over Relics, Tier Pieces, or to guarantee 4set piece. If they decide to offer these extra options, you will be able to pick them! We wanted to give total freedom to boosters and to customers. We couldn't do better!
Pilot or Selfplay
The booster can decide to offer Pilot or Selfplay availability. You are free to pick one or the other, and the price will change accordingly
Mythic raids
Mythic runs will also show the realm of the guild and the amount of bosses the guild wants to boost you on. This means you will always know what realm to transfer to, and how many bosses they can complete. We know how it is often possible to boost early Mythic bosses after 1-2 resets of the raid being released. It is pointless to wait 3 months after the raid content has been cleared and to ONLY offer full Mythic runs with full gear availability. This is part of our customization philosophy. Last but not least, the booster can also insert a note that gives further details about the run.
What happens if my raid run does not happen at the specific time?

In that case, the first step will be trying to arrange a boost for you within the next 24/48 hours, probably with the same group. As a boosting company, we work as intermediaries and can only find healthy solutions for when problems come up. We cannot foresee the guild's behaviour and some external factors might always hinder the guild from starting the raid run. However, we try go give access to the Calendar feature to groups who have showed responsibility and loyalty over time. This should assure quality and professionalism.

I cannot play on the day I bought my run on anymore. Can I change day or time to another run I found?

Yes you can! We will simply reassign the boost to the other group. No biggie!

How do refunds work?

If the guild does not show up and we cannot find for you another run within the next 48 hours, you are entitled to compensation and gifts. If the problem ensues for longer, we will offer you a full refund alongside the compensation you deserve. Moreover, we are always happy to compensate customers in case anything goes wrong with your run. Please let us know – if boosters don't behave correctly, we can compensate you and pay them less!