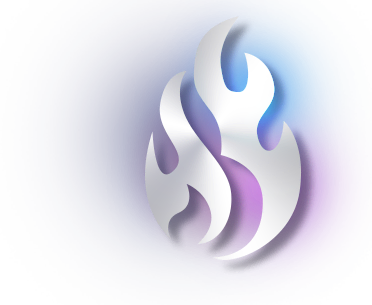 What is a Vicious Saddle?
Vicious saddle is a token earned every PvP season in World of Warcraft. Each season roughly lasts 2-3 months, and allows any player to obtain a Vicious Saddle item if he completes 100 3v3 Arena Victories or 40 RBG Victories. Once these are completed, the Vicious Saddle will be emailed to the character's mailbox in game!
What can I do with a Vicious Saddle?
You can use it to purchase a Faction-specific mount. There are many of them available, so you should get your 100 / 40 wins in Arena or RBG every season for you not to miss out on any of them!
Where can I see these mounts? Where can I buy them?
You can see them on our page next to the slider. They are faction-specific and represent every race in the game, for each faction. These mounts can be bought in the old Honor Hall in Orgrimmar or Stormwind, usually close to Target Dummies.
Why should I buy a Vicious Saddle boost?
This service will, first of all, give you the chance to buy one of the beautiful mounts. You can buy ONE MOUNT PER SEASON so you really should get a Saddle every season in order to buy them all! They are also ACCOUNT WIDE.
What are the total rewards for the Saddle boost?
Other than the mount,you will gain:
Artifact Power

Gold

Honor Points for extra Prestige ranks

Arena rating

GEAR for your character

You should also get your Challenger title at the end of the PvP season, or Rival! If you want to gain better and more noteworthy PvP titles, you should have a look at our Arena 3v3 page or Gladiator and Rank 1 page!
It will be very easy to increase your 3v3 rating after a Saddle boost. You can find decent teams through the LFG feature or you can buy another boost from us in order to get to 2000 for the seasonal Elite gear, or more! Gladiator and Rank 1 titles also require you to have at least 150 wins in the current PvP season, and having already 100 of them will help our boosters a lot and reduce the price of your Gladiator or Rank 1 boost.
How does the Vicious Saddle boost work?
This boost is strictly completed through Account Sharing, and totally consists into a PvP service. Due to its nature, we will use SAFECARRY to complete your boost, which will definitely protect you as much as possible from any Blizzard's detection methods. Please keep reading to discover furthermore how Safecarry works!
What are the extra options?
Express: We will give your order priority and complete it faster, as it will be put at the top of the priority to-do list.

Super Express: Your order will be given to better 3v3 players and teams we have in our roster. They will complete the order within a day or two, according to the amount of wins you have purchased. They will spam play arenas and get your Vicious Saddle in no time!

Full Honor Talents: If you haven't unlocked your Honor Talents for your character yet, you should pick this option as it is impossible to complete 3v3 wins without those talents. If you decide to select this option, a farmer will get your Talents in Battlegrounds or World PvP / Skirmishes. We will then start the 3v3 Saddle boost in order to get you 100 wins.

2000 3v3 Target Rating: If you have selected at least 50 3v3 wins, our boosters will actually have 2000 rating as ultimate goal instead of remaining on 1700-1800! This will allow you to obtain ELITE GEAR and have a really decent shot at the RIVAL title at the end of the season!
What happens right after purchasing?

Once you have completed the payment, we will add you on Skype (don't forget to include it on the checkout - if you don't, you will be notified on your WoW Email) as soon as possible in order to unlock your account. After getting in touch with you, we will start working on completing your service within the deadline. You will still be able to play unless we tell you not to.

Do I lose access to my account?

ABSOLUTELY NOT! You will be able to play whenever you want. We will notify you when we want to log, and you can tell us when the booster is able to log as well. Healthy communication between you and our support team is all you need in order to have a positive experience with us. However, the more you stay online, the longer the boost will take, obviously!

Will I have to change my password when you log?

Thanks to Safecarry, you will not have to unlock your account or change your password!

Can I choose the boosting time?

Yes, we will definitely do our best to accomodate any request. Remember: the longer you stay online, the slower the boost will be.

What does "Duration" mean?

The duration of our services reflects the ETA - the estimated time of completion for the service. The ETA obviously changes according to your selection of Express or Super Express options!

How can I have a discount?

Discounts are given to returning customers thanks to their Blazing Points. 3% of what you purchase always becomes Blazing Points (1 BP = 1€) which you can use as discount for your future services. We also can offer discount codes in specific situations on our LiveChat, especially if you decide to buy a bundle of services. You can also find a list of discounted services here.

Do you allow refunds?

Yes, we certainly guarantee you a refund in case we can't complete the service for a fault of ours. Please check out our "WHY US" page in order to see that we are a registered company and that we have the legal responsibility of Your money. Terms and Conditions also explain everything of relevance for your refund guarantee. In case of extra options not being completed in time, we can always refund the extra cost you have added. (Example: You select Super Express but the boost still takes more than 2 days. We will refund you the Super Express extra cost!)

Who is going to boost me?

Vicious Saddle services can be assigned to lower tier boosters who play on Duelist rating most of the time, or to Gladiator / Rank 1 players. Please understand how all you need is 100 wins and no particular rating, unless you decide to go for 2000 3v3 Rating as Extra Option below our slide bar.

How do you protect my Privacy?

We always keep a low profile. We never use your account for anything outside of the boost you request. We don't touch your items or gold unless given permission. We do not reply to players and keep your identity hidden as much as possible. We also accept any request in case you want us to reply in a specific way to some friends of yours while we are online.

Is there a risk my account will get blocked?

We use a program called Safecarry that protects your account while we are boosting it. This reduces the odds of getting disqualified as close to 0 as possible. This protection is ensured by the lack of an ACCOUNT LOCK when our booster logs in! He will not lock your account for "suspicious activity" and you will NOT have to change your password. However, while we protect you as much as possible with hints, softwares and years of experience, if for example you have been sharing your account with other people who are not using Safecarry, you might cause your own disqualification!

Is there an actual disqualification risk from a Vicious Saddle service?

There honestly is no risk as Blizzard doesn't really check low boosts below 2200 rating most of the time. Keep in mind that you should really follow the Safecarry instructions and all of our hints and advices if you plan to upgrade your Vicious Saddle boost to a Gladiator or Rank 1 service after getting the seasonal 100 wins for the Saddle.